Metal Binder Jetting in Motion
With the 3D design of the DSB logo, explore the possibilities of designing metal parts with highly complex features through a cost effective Metal Binder Jetting solution.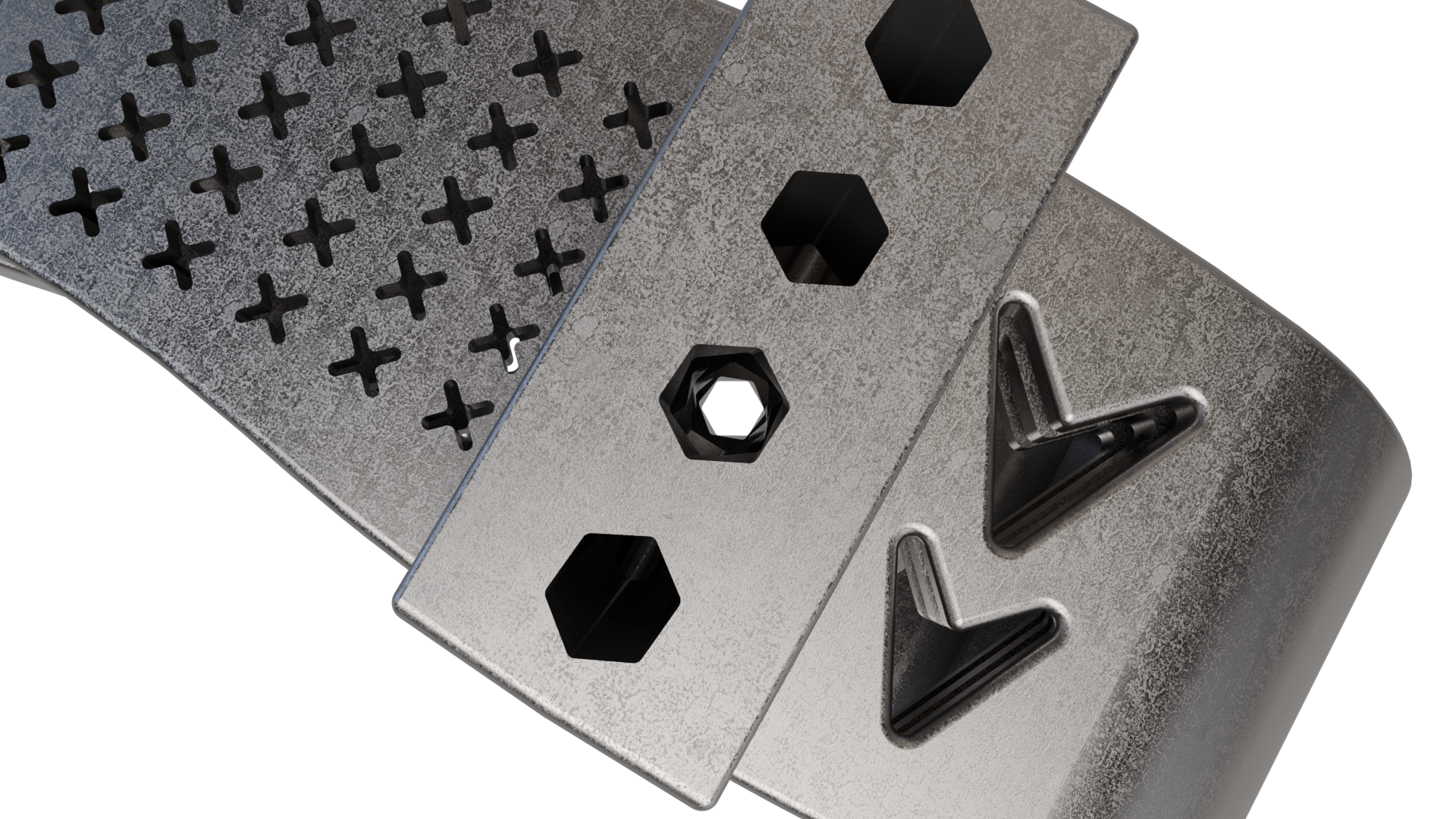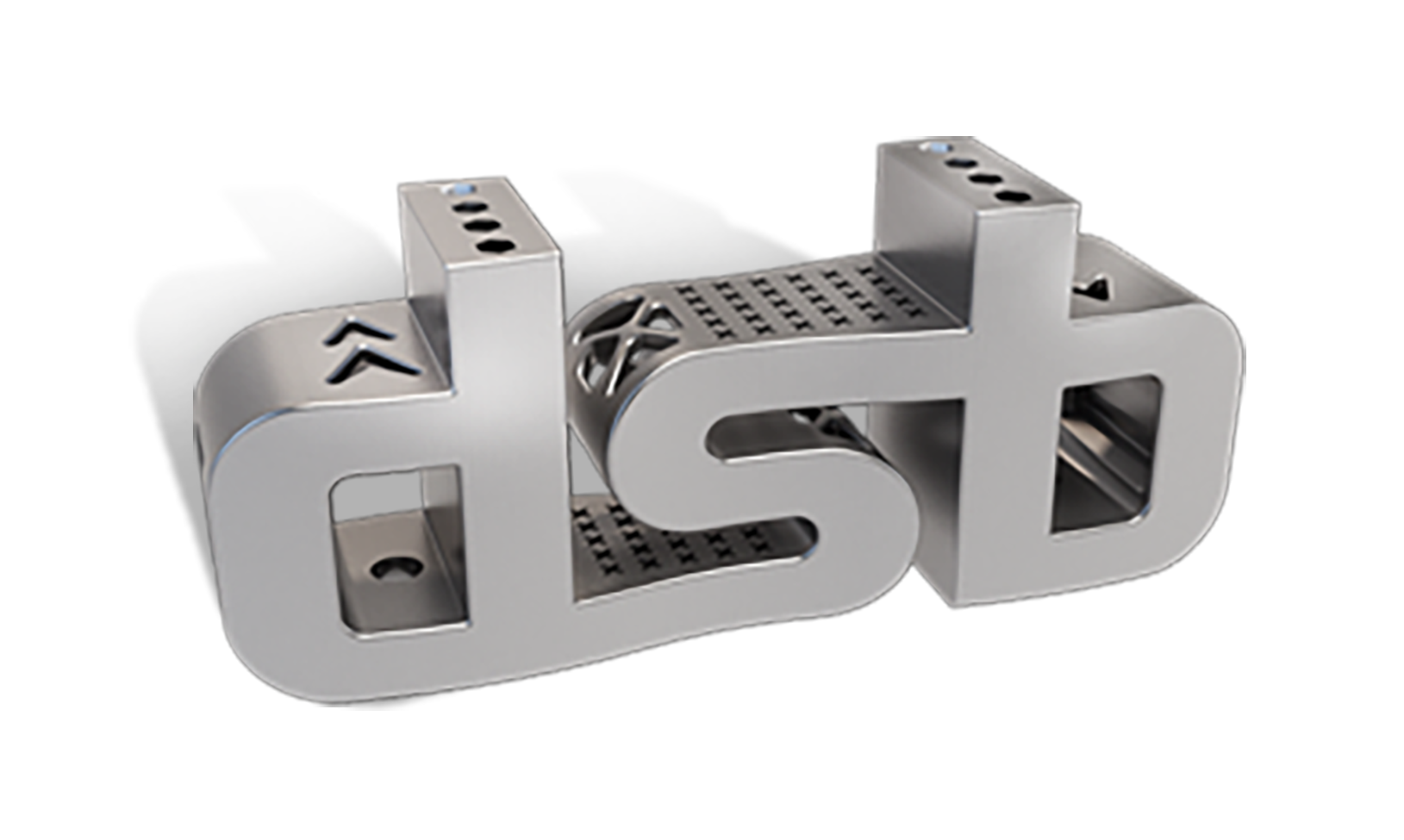 Metal Binder Jetting Prototyping
In a race to the market, speed wins. Create and iterate metal parts with nearly limitless design freedom in four weeks or less with DSB's Metal Binder Jetting Prototyping Service.
Advantages of Metal Binder Jetting
MBJ — A Powerful Additive Manufacturing Technique
Quick print speeds for volume production output
Parts with internal geometries
Design freedom for complex designs
Greater complexity and better surface finish and feature details compared to investment casing designs
Wide range of material possibilities
Geometries that are difficult to produce in hard tooling
Larger sized components for production
No required initial tooling or retooling
Technology To Meet Your Requirements
Industrialized 3D Printing Systems
Unlocking complex part designs for volume production in metal binder jetting.
X160Pro
Build area of 800 x 500 x 400 mm (31.5 x 19.7 x 15.8 in)
Serial production through our fully automated cell with continuous sintering
X25Pro
Suitable for medium-sized production, R&D and prototyping
Build area of 400 x 250 x 250 mm (15.75 x 9.84 x 9.84 in)
In-House Metallurgy Processes
Enabling high volume Binder Jetting with 250,000 sq ft of metallurgical operations.
DSB Technologies maintains the world's largest installed capacity of high temperature sintering furnaces—a core process-step needed for most metal Binder Jetting alloys.
With more than 40 years' metallurgy experience, DSB brings an extensive infrastructure of processes and equipment to support volume production of metal additive manufacturing every step of way, from designing for Additive Manufacturing (AM) to post-printing sintering and secondary machining.
Sintering Capacity
The largest capacity of high temperature sintering in North America coupled with over 40 years of metallurgical expertise
Material Development
Broad range of material availability, new material and alloy development, and strong interest in lightweighting applications
Production Portfolio
In-house printing, sintering, secondary machining, and automation to lead volume production in Metal Binder Jetting
Metal Binder Jetting: Design Features
Geometric Freedom
Because of the process's capabilities to support parts through sintering and control distortion, Binder Jetting allows for design freedom to create undercuts, complex internal channels, lattices, sharp edges and corners, surface textures, and fine features.
Reduced Support Structures
Binder Jetting minimizes the support structures needed by using the powder bed itself to support the part while printing. Sinter support structures can also be printed at the same time - separate from the part - to reduce the need for support structure removal after printing and sintering.
Part Accuracy
To ensure part accuracy, we have the ability to manage shrinkage during sintering. Also, post-sintering secondary operations can support qualifying key dimensions and addressing surface finish requirements.
Thinner Wall Thickness
Thinner wall thicknesses aid in the removal of the binder prior to sintering, and more uniform wall thicknesses minimize the potential for distortion and cracking during sintering.
Printing Speed
Binder Jetting print speeds are much faster than competing additive processes, opening the door for the possibility of higher volumes and more cost-competitive finished parts.
No Tooling
With the ability for iterative design changes in a single build, Binder Jetting eliminates the need for expensive upfront tooling costs and retooling - significantly reducing lead times.
Internal Geometries
Binder Jetting excels at producing parts with internal geometries as the powder acts as the support structure to the internal cavities and is easy to remove as long as there is some open passageway to the surface.
Light-Weighting
Binder Jetting supports light-weighting not only by controlling the fill ratio through lattice structures, but also by providing a porous initial structure that can be sintered to maintain the porous structure, infiltrated to create a composite structure, or sintered to high density.
Metal Additive Manufacturing Resources
Metal Binder Jetting: A realistic method for 3D printing in volume production
How it works:
An industrial printhead selectively deposits a liquid binding agent onto a thin layer of metal powder particles to build high-value and one-of-a-kind parts and tooling. The process is repeated layer by layer, using a map from a digital design file, until the object is complete. Metal materials are cured and sintered after printing to achieve densities greater than 97%, in line with metal injection molding (MIM) and better than investment castings.